May 9, 2022 at 2:58 pm
#4207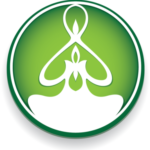 TMed -centre de Médecine Traditionnelle
Participant
Hey everyone!
We are a traditional medicine holistic health center in Geneva, TMed ( https://tmed.ch). We provide services in Chinese medicine, Ayurvedic Medicine and some therapeutic massages as well.
Our first priority is your health. With us, each client enjoys a personalized and tailored approach. The treatments are adapted to your condition and your needs in order to improve your well-being.
The majority of our therapists are approved by ASCA and RME. The care and group lessons provided by approved therapists ASCA or RME are refunded by complementary insurance (to be checked with your insurer).
We would be glad to see you in TMed!
TAKE CARE OF YOUR HEALTH!